The Philippines is among the countries most vulnerable to the harsh effects of global warming. Witness the catastrophic consequences of the typhoons which caused hundreds of deaths and several million damages to properties and natural resources.
The biophysical impacts of climate change in the country are very varied. The continued increase in surface temperature that will result in warmer seasons and extreme temperature events are among the major changes that are expected to worsen over the next decade if no action is taken. In May 2021, the highest recorded temperature of 53 degrees Celsius occurred in Dagupan city, Pangasinan, while 27 other regions recorded temperatures above 41 degrees Celsius.
Stronger extreme weather events are also expected to occur more frequently. The Philippines experiences an average of 20 typhoons a year, but the country was hit by five typhoons in November 2020 alone.
It will take more than the conscious collaborations of different organizations, private and public, and citizens to mitigate them and protect Filipinos physically, mentally and financially. In recent years, the business sector has taken additional steps to become the government's partners in the fight against climate change to help Filipinos, especially the disadvantaged.
The insurance industry is one of Filipinos' valuable allies to better prepare for any eventuality caused by climate change. Insurance companies should increase the level of awareness on the importance of being financially savvy and prepared to minimize the effects of an ever-changing planet. Well-thought-out information campaigns on money management skills and understanding insurance plans targeting health risks caused by global warming will be a big boost in these extraordinary times.
Pru Life UK commissioned a study titled "How will climate change affect the health of Filipinos over the next decade", by planetary health expert Dr Renzo Guinto and Dr Katrina Ceballos of Planetary Health Philippines. The results confirmed that the health impacts of climate change can put potential pressures on the financial security and well-being of Filipinos. The study highlighted that no disease group is immune to the effects of climate change.
In the Philippines, certain medical conditions are expected to increase as the planet warms. The most obvious are injuries and deaths from more intense typhoons and flooding. Heat-related and vector-borne diseases, such as dengue fever and malaria, also put Filipinos in disaster areas at risk. Illnesses caused by exposure to contaminated water and food will also increase. Emerging infectious diseases with pandemic potential such as COVID-19 and cardiorespiratory diseases due to air pollution and other forms of pollution will remain a threat to our well-being.
To strengthen Filipinos' shields against climate change, the industry must be innovative in promoting financial well-being and literacy by creating climate-smart yet affordable and accessible products that provide coverage against financial losses due to medical conditions resulting from climate change.
It is important to ensure financial security at all levels as we fight climate change. The white paper mentions that its impact on physical and mental health will ultimately affect everyone's financial health. Stable incomes, health insurance, financial assistance and universal health care are all solutions to protect Filipinos from the shocks of climate change.
Although insurance products offer some level of protection against financial hardship, not all are created equal when it comes to climate-related health risks and insurance inclusion for vulnerable populations. It is evident that many Filipinos prioritize their daily necessities and put the protection of life at the bottom of their needs.
Giving them access to small, climate-smart deals that can fight diseases caused by global warming such as dengue fever and malaria will give them a better chance of improving their health and financial protection.
Everyone, from government to the private sector to every Filipino, must act with a sense of urgency to reverse the effects of climate change while there is still time. Everyone is a leader in what could be the biggest and toughest fight of our lives. Together we can find ways to help save our planet and provide a safer environment for future generations.
Eng Teng Wong is Chairman and CEO of Pru Life UK.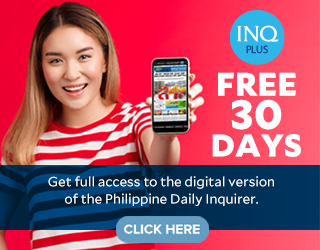 Read more
Subscribe to INQUIRER PLUS to access The Philippine Daily Inquirer and over 70 titles, share up to 5 gadgets, listen to the news, download as early as 4am and share articles on social media. Call 896 6000.
For comments, complaints or inquiries, contact us.